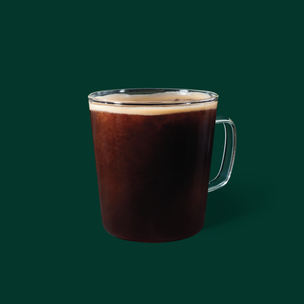 Americano
Information is based on standard recipes and does not reflect customization.
Espresso shots topped with hot water create a light layer of crema culminating in this wonderfully rich cup with depth and nuance. Pro Tip: For an additional boost, ask your barista to try this with an extra shot.
Available sizes
Short
(237ml)
Tall
(354ml)
Grande
(473ml)
Venti
(591ml)
Also available in the following milk options
Trim milk, Almond milk, Soy milk, Coconut milk, Oat milk.
Additional Information
For detailed nutrition information about our beverages, please contact us.