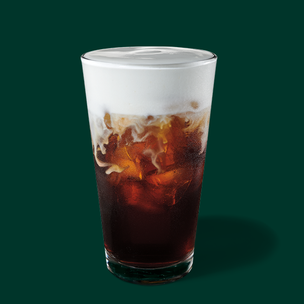 Salted Cream Cold Brew
Information is based on standard recipes and does not reflect customization.
Smooth and sweetened cold brew, topped with a creamy sweet cream with a hint of salt.
Available sizes
Tall
(354ml)
Grande
(473ml)
Venti
(591ml)
Additional Information
For detailed nutrition information about our beverages, please contact us.