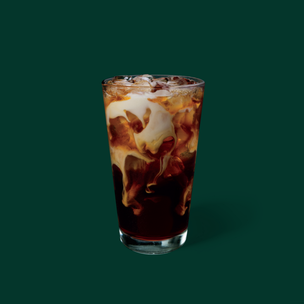 Vanilla Sweet Cream Cold Brew
Information is based on standard recipes and does not reflect customization.
Our slow-steeped custom blend of Starbucks® Cold Brew coffee accented with vanilla and topped with a delicate float of house-made vanilla sweet cream that cascades throughout the cup. It's over-the-top and super-smooth.
Available sizes
Tall
(354ml)
Grande
(473ml)
Venti
(591ml)
Additional Information
For detailed nutrition information about our beverages, please contact us.