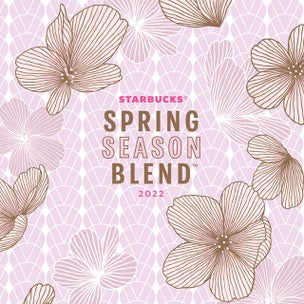 Spring Season Blend
Information is based on standard recipes and does not reflect customization.
This coffee combines four of our all-time favourite coffees: sun-dried Ethiopian beans offer an exotic flourish of dark cherry notes; Aged Sumatra delivering its beloved syrupy body and cedary spice notes; juicy bright citrus is balanced with nutty herbal and complex notes from Papua New Guinea and Colombia. A masterful blend from around the world, incorporating the qualities from each coffee growing region for which it is famous.
Coffee Profile
Acidity
Body
Tasting Notes
Dark cherry and spice
Region
Latin America, Asia Pacific and Africa
Additional Information
For detailed nutrition information about our beverages, please contact us.
Featured Whole Coffee Beans