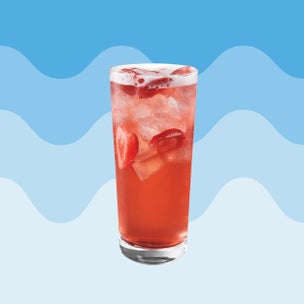 Strawberry Acai Lemonade
Information is based on standard recipes and does not reflect customization.
A blend of real fruit juice with strawberry and acai fruit flavours, green coffee extract and strawberry inclusions mixed with lemonade and shaken with ice.
Available sizes
Tall
(354ml)
Grande
(473ml)
Venti
(591ml)
Additional Information
For detailed nutrition information about our beverages, please contact us.